Imagine yourself exploring the stunning coastline of Dubai from the comfort of your own private luxury yacht. What could be more romantic and luxurious than that? With Dubai's vibrant metropolitan skyline and sunny beaches, it's no wonder why luxury yacht rentals have become so popular. Whether you're looking for a romantic getaway, a family vacation, or a corporate retreat, a luxury yacht rental in Dubai is the perfect way to experience the city's beauty and culture. However, before you book your yacht rental, there are a few key things you should know. Knowing the right information and being prepared will help ensure your yacht rental experience is a success. From understanding the legal requirements to selecting the right yacht for your needs, this guide will help you navigate the world of luxury yacht rentals in Dubai.
Selecting the Right Yacht for Your Needs
When choosing a yacht rental in Dubai, you'll want to select one that meets all of your needs. If you're planning a romantic getaway, you'll want to select a smaller yacht that's more intimate. If you're planning a family vacation, you'll want to select a yacht that can comfortably accommodate everyone. When selecting a yacht, you'll want to take the following things into consideration.
Type of Yacht: There are many types of yachts to choose from, including motor yachts, catamarans, and sailboats. The type you choose will depend on your desired destination. For example, sailing is best for an open-water experience because the wind drives the boat. However, it's not the best option for close-to-shore destinations. – Term of the Rental – Depending on your travel plans, you can choose a weekly, monthly, or daily rental. The length of rental you choose will depend on the number of guests you plan to bring and the type of yacht you're looking to rent. –
Location of the Marina: The location of the marina will determine what yachts are available to you. For example, if you're staying in Bur Dubai and want to visit Abu Dhabi, you'll want to choose a marina near Abu Dhabi. It's best to call the yacht rental company to ask about their locations.
Weather Conditions: You'll also want to consider the weather conditions of the destination. For example, if you're planning a trip to Oman in the summer, you'll want to select a yacht that has air conditioning.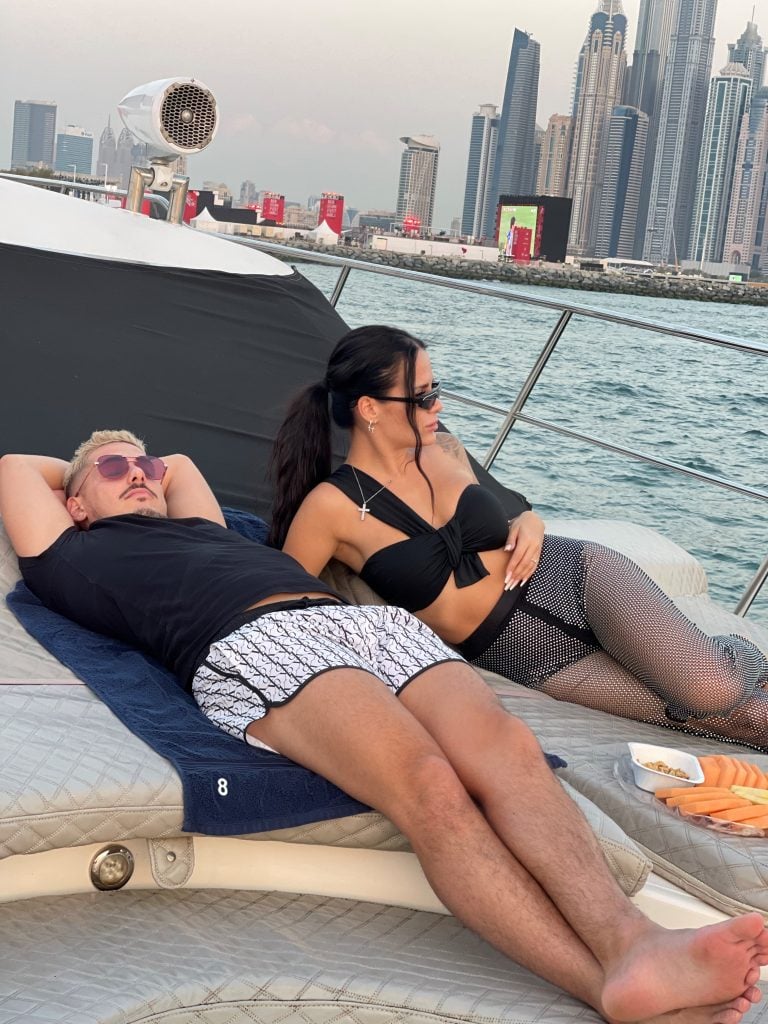 Tips for Choosing the Best Yacht Rental Company
When it comes to selecting the best yacht rental company, there are a few things you should keep in mind. Here are some important things to look for in a yacht rental company: – Customer Service – Is there a customer service contact number? Do they have a live chat feature on their website? Are they responsive? These are all good indicators of customer service. The company should be easy to get in touch with and willing to answer any questions you have. – Reviews – Another great way to determine if a yacht rental company is right for you is by reading reviews. You can find reviews on TripAdvisor and other online review sites. These are great ways to get an idea of the experiences others have had with the company and can help you select the right yacht rental company for you. – Size of Yacht – You want to make sure you're renting a yacht that meets your needs. With that in mind, it's best to call the company and ask about the sizes of the yachts they offer. This will help you narrow down your choices and make the process easier.
What to Look for in a Luxury Yacht Rental Package
Whether you're booking a day cruise or renting a luxury yacht for a longer term, you'll want to look for a package that suits your needs. Here are a few things to consider when selecting a yacht rental package: – Price – The price of the yacht rental will depend on the length of the rental, size of the yacht, amenities, and others. The best way to find a deal is to shop around and compare prices. – Amenities – What kind of amenities does the yacht offer? Is it equipped with a kitchen? Is there WiFi? How many seats does it have? You'll want to select a yacht with the amenities that best fit your needs. – Insurance – Make sure your yacht rental package includes a valid insurance policy. This protects you in the event of an accident or emergency.
Don't Forget to Bring Along for Your Luxury Yacht Rental
When planning a yacht rental, there are a few items you'll want to bring along with you. Make sure to have the following items on hand: – Passports – Make sure to bring your passports with you. You'll need to present these when boarding the yacht. – Food and Drinks – Depending on the length of your cruise, you might want to bring something to eat and drink. – Camera – To capture all of the memories. – Sunscreen – To protect against sunburn. – Shoes – For exploring the yacht.
Safety Comes First When Booking a Luxury Yacht Rental
Safety is important when booking any type of watercraft rental. Here are a few ways to keep yourself and your loved ones safe: – Choose a Weather-Friendly Destination – Make sure to select a weather-friendly destination. For example, don't plan a cruise to the Persian Gulf in July or August. – Wear Sunscreen and Sunglasses – To protect against harmful UV rays. – Wear Life Jackets – Make sure everyone on the yacht wears a life jacket. – Stay Hydrated – Make sure to drink water to stay hydrated on your yacht cruise. – Avoid Eating Spicy Food – To prevent heartburn and other digestive issues. – Don't Drink Too Much – To avoid getting intoxicated.
How to Get the Most Out of Your Luxury Yacht Rental Experience
The best way to get the most out of your yacht rental experience is to plan ahead. Here are a few tips on how to plan for your next yacht rental: – Set a Budget – The first thing you'll want to do is set a budget. This will help you narrow down your choices and find the right yacht rental for you. – Select a Destination – Next, select a destination. Will you be visiting Dubai or Abu Dhabi? Will you be exploring the Arabian Gulf? Once you decide on a destination, you can select a yacht from there. – Select the Date – Once you've selected a destination, you can select the date of your cruise. You can also select the time of day you'd like to cruise. You can select a day cruise or an evening cruise. Depending on your preferences, you can select a weekday or a weekend cruise. – Book Your Yacht Rental – Once you've selected a date and time that works for you, you can book your yacht rental. Before booking, make sure you've
Connect with Cozmoyachts for the Ultimate Yachting Experience in Dubai
With Cozmoyachts in Dubai, you can discover all of your yachting needs and more. Get all of your queries entertained by just dialing +971 52 944 0222 or sending us a message on our website. We'll be pleased to respond to them and help you book the yacht of your choosing.