Cozmo Yachts
Best Yacht Rental Price & Amazing Service
Cozmo Yachts has become the synonym for Yacht Rental in Dubai not just for its luxurious yachts, but for its determination that you will have the most incredible cruising experience ever. Once aboard our luxurious yacht, conveniently available at Dubai Marina, you are going to re-explore Dubai city. You will be discovering this city from a different perspective when taking a luxury cruise and those all-new views of its shorelines would leave you stunning.


5

Stars - Based on

369

User Reviews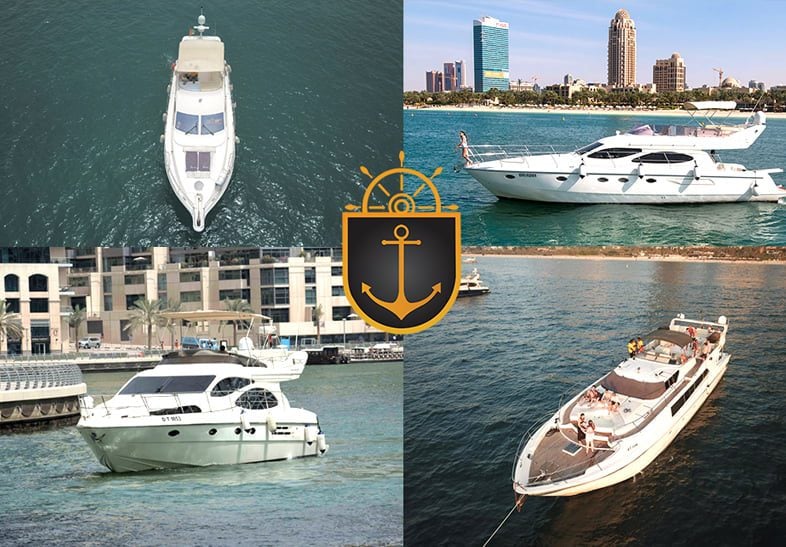 Luxury Yacht Rental Dubai
Starting from AED 650/hour.
Yacht rental in Dubai is very easy and affordable as compared to other similar yacht charter destinations in the world. You have multiple payment options for booking a yacht with Cozmo Yachts. You may even confirm your yacht booking by paying a small percentage.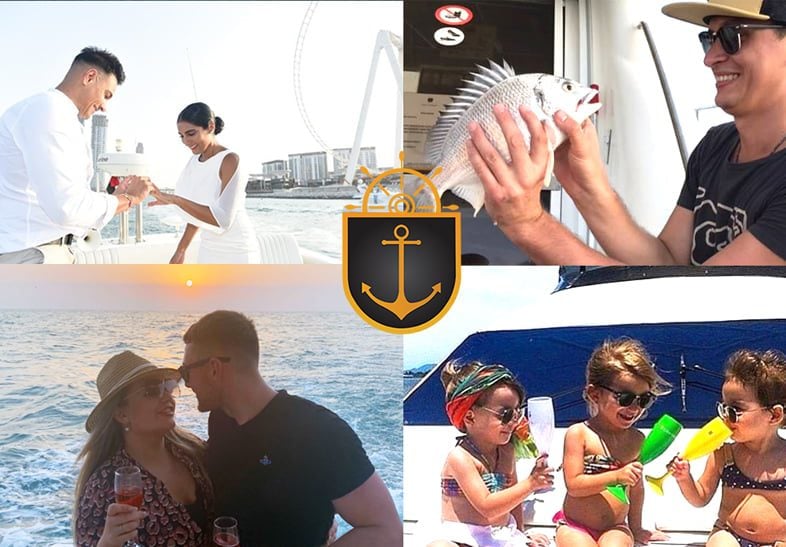 Hot Deals
Hand-crafted yacht rental deals
4 years or 70 years, Cozmo Yachts has something for everyone. Simply cruise, catch some fish, celebrate milestones, woo your loved one, or take your colleagues to a different team meeting; rent a yacht in Dubai and enjoy the day making memories that last forever.
Have the Most Amazing Yacht Charter Experience
Watching the yacht cruise just amuses but experiencing it yourself  is really enthralling.
Seeing is believing! let's watch the yacht rental experience you can enjoy on our luxury yachts.
You, your loved ones, and charming colleagues are going to stay mind blown and leave with a desire for more, not just because of the vessel you sailed but the hospitality offered by our staff at your service on the cruise.
Why Yacht Rental in Dubai?
Dubai is a yacht charter destination abounding in options.
Influenced by cultures of both East and West, the Pearl of the Persian Gulf revels in a variety of luxury resorts, architectural symphonies, iconic buildings, world-renowned restaurants and modern day wonders, making it an ideal cruising ground for the wander-luster. To enjoy it all try Yacht Rental Dubai by Cozmo Yachts.
Adorned with one of the most iconic skylines in the world, people who are cruising along the Dubai coastline witness exceptional views of both contemporary and archaic infrastructure. There can be no better place to take in the orange skies and watch the sunset, than aboard a luxurious yacht.
There is definitely more to Dubai than the desert safari! Snap away and take countless selfies during your yacht rental with the magnificent Burj Al Arab, Atlantis, Cayenne Towers, Dubai Eye, One & Only Hotel, Palm Jumeirah, marvel at The Twin Towers, Dhow Wharfage, Maktoum Bridge, Grand Mosque, Gold Souk, Dubai Lagoon and witness the coming together of old and new when cruising through Festival City, Business Bay.
Renting a yacht for a special occasion? Allow Cozmo Yachts to indulge you in making your desire for an unforgettable yacht party or a sunset yacht cruise come true. Join us for unforgettable memories on the chartered yacht of your dreams!
Experience the Fun and Luxury of Yacht Rental Dubai.
Dubai's Most Loved Yacht Rental Service
Don't Take Our Words – See For Your Self What Our Clients Are Sharing About Their Yacht Rental Experience With Cozmo Yachts.

Cozmo Yachts

5 Stars - Based on 369 User Reviews
sanionder

Excellent Experience We booked private yacht for our special occasion and we had a great experience. Khadija was excellent in guiding and supporting with all the booking and arrangement, the yacht was exactly the same as in pictures, captain Raju and the crew was so kind and friendly. If you are looking for a luxury yacht for a special occasion, definitely recommended. Thanks again Khadija for all your kindness and help.
8/25/2022